Slide 1
SOLVING AVIATION OBSOLESCENCE CHALLENGES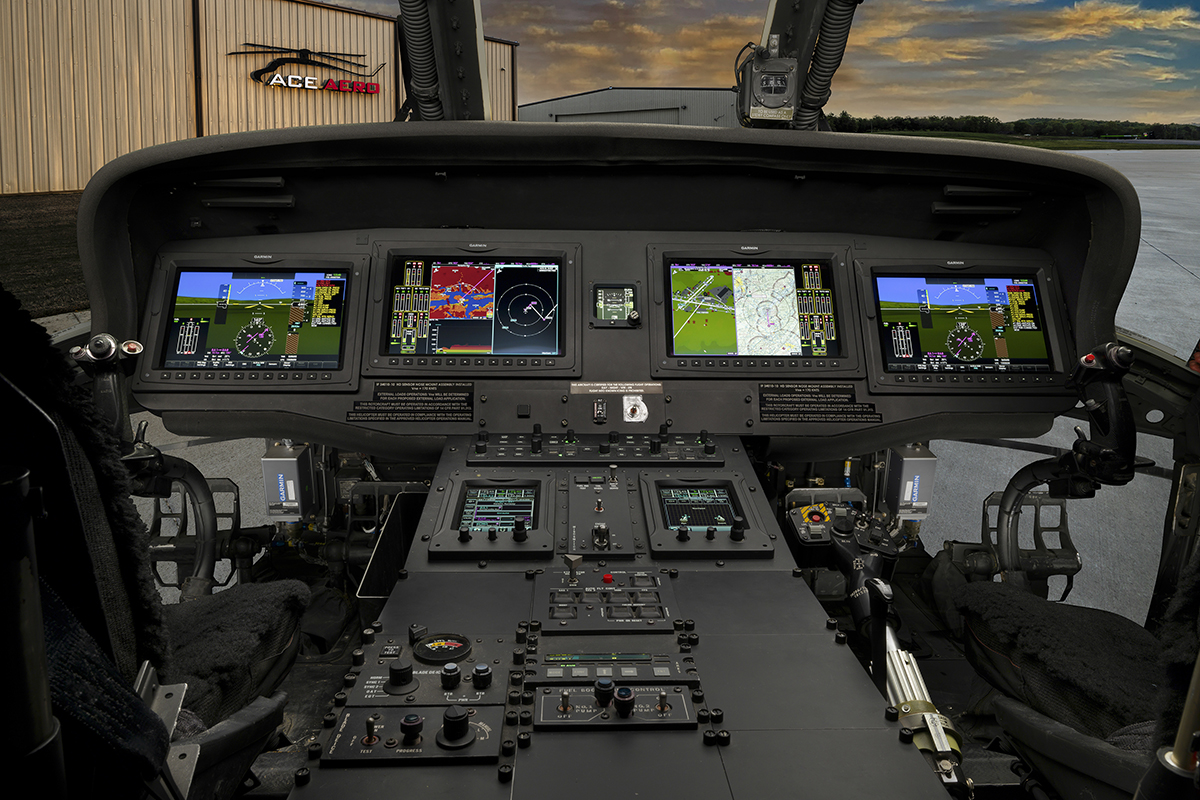 Slide 1
Why would anyone upgrade to a digital cockpit designed 20 years ago?
We can show you what the next generation looks like.
Ace Aeronautics provides innovative and long-term avionic and airframe solutions to commercial and government aviation users worldwide. Ace Aeronautics offers commercial and military off-the-shelf (COTS/MOTS) products for fixed and rotary wing aircraft that provide state-of-the-art system solutions to resolve avionics obsolescence and capability gaps. Our commercially developed and qualified business model offers customers the best value, quickest to market and lowest risk approach to upgrading existing fleets or inducting new aircraft into operation.
See Our Aviation Solutions in Action
Ace Aeronautics partners with Garmin to bring the G5000H, a premier integrated flight deck.
Ace Aeronautics receives FAA Parts Manufacturing Approval for Production of ACE DECK VL-60 Kit

Ace Aeronautics, LLC Selected as an Awardee on KRACEn Multiple Award Contract to Support U.S. Navy